Electrical hazards
Electrical hazards training was created by Ludus aimed at raising awareness and training in decision making related to these elements in the workplace.
The student will be prepared to avoid risks in the workplace.
The simulation is used both for making workers aware of said risks by experiencing accidents in first person as well as testing their knowledge in that regard.
Employees must perform tasks that involve an electrical risk, observing the relevant safety instructions to avoid accidents.

The trainer can train the decision-making of the students in an immersive and experiential way.
Electrical hazards training objectives
Comprehending dangers
Understanding the main risks related to working with electrical charges.
Practice
Testing the acquired knowledge through practical exercises, following the safety instructions.
Prevent accidents
Making decisions safely, using the required equipment when working with electrical charges.
Normative
Our simulations have been checked by HSE technicians from all over the world, in order to avoid disagreements with the legislation, normative and procedures in different countries and customer companies.
Compatibility
Compatible with Oculus Rift, HTC Vive Cosmos and HP.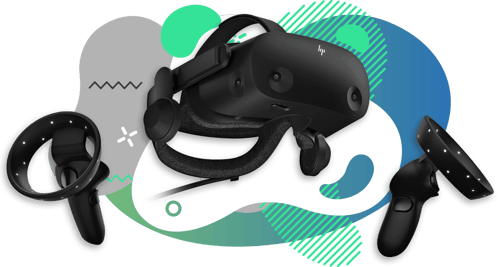 Available exercises for electrical hazards
The use of suitable elements is vital.
Direct contact risk
The student must handle a low voltage panel board that has been disconnected by another person, although there is some charge still left.
Indirect contact risk
The student must remove a piece of machinery using a screwdriver. Because of an installation defect he can suffer an accident if he is not properly equipped.
Arc flash risk
The user must replace a thermal magnetic switch. During the procedure a short circuit occurs, generating an arc flash.
Future updates
New electrical risk prevention systems.
Measuring operations.
New accident causes.
Rescuing an endangered person.