The first virtual reality platform that focuses on enhancing health safety and environment training
Our tool lets HSE trainers teach lessons that would be too dangerous or expensive in real live. If you're looking for trainers that use VR, check our directory.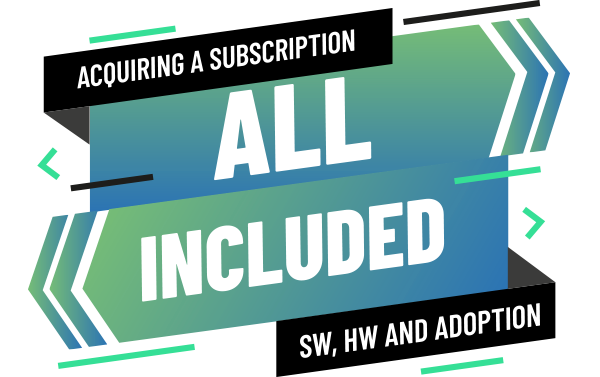 One suscription = One VR setup
Access to the platform
Unlimited use
Access to all the existing and upcoming content
Content in english and spanish
Use the platform online and offline
Report of exercises
Trainer Metrics
Anonymous employee metrics
Hardware
VR-ready laptop
Last generation VR Goggles
Security case
Calibrated CPR bust
VR adapted fire extinguisher
Onboarding
Preparing and shipping the hardware
Ludus training for your HSE training staff
Access to tailored customer support

Access to Ludus's training community

Access to branding, communication and marketing content
Customer support and quick problem solution team
Fast shipping and serving in any country in the world
¿What kind of training modalities can you use with Ludus?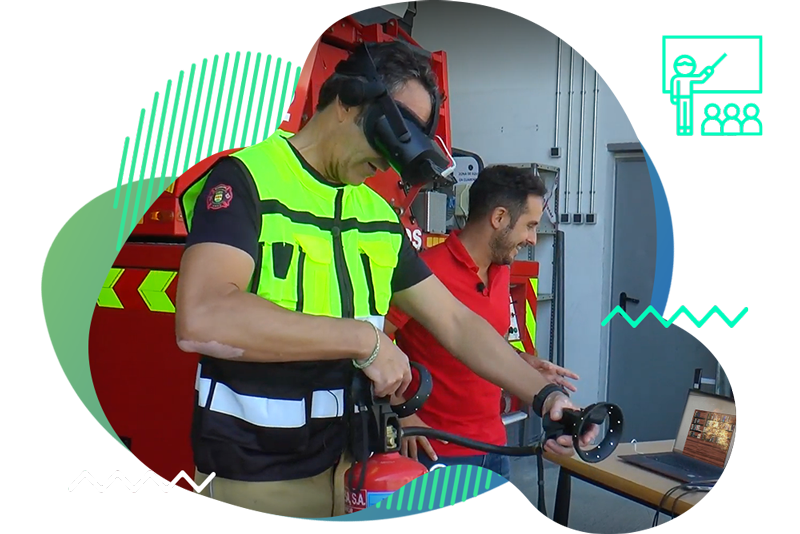 Guided training
The HSE trainer can incorporate VR to teach lessons that would be too dangerous or expensive in person. It is the most popular use of the platform to perform individual or group HSE training.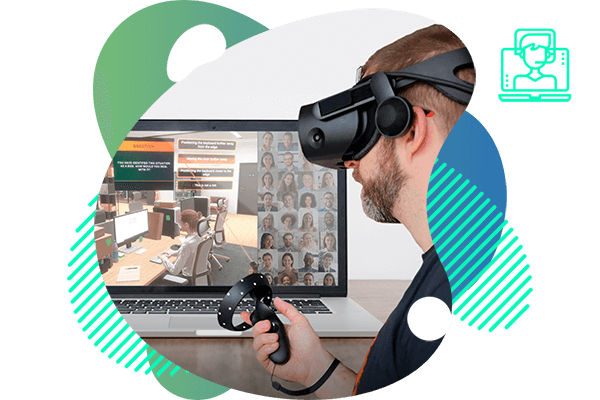 Remote training
In recent years, online training has become an important training avenue for companies all over the world. Ludus makes it engaging, effective and entertaining for both the trainer and employees.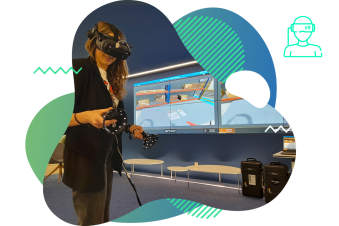 Self-training
In order to create safe working environments, we want people to master security procedures. So, Ludus has a guiding system that allows workers to train as much as they want by themselves.
Instructions
What happens when you acquire a Ludus suscription?
You get your suscription at our shopping cart
You will get an email with the instructions to create your Ludus user
In the email, you will also have a link to track the shipping of your VR setup (laptop, VR goggles, bust, fire extinguisher, etc)
Our customer success team will be with you along the whole onboarding process
Once you get your VR setup, you will be able to activate your license. The suscription period will start at that moment.
Our team will help you setup the equipments and get started with the platform
Our HSE trainers will schedule a training session with your staff. We're going to help you incoroprate VR in your program
You will also have access to the Ludus Academy that is packed with helpful resources
We are not going to abandon you after the onboarding is complete. Our customer success team will be always available to you
What is Ludus?
Ludus is a realistic health and safety virtual reality training platform (VR). We aim to help build safe work environments, offering trainers a new tool to train workers in risk prevention.
Do I need to purchase the equipment in order to use the platform?
It is not necessary to purchase the equipment. When you subscribe to the platform you have the option to request a transfer of all the necessary material to carry out the trainings. You can also purchase the equipment if needed. Contact us and we will help you look for the solution that best adapts to your necessities.
I already have virtual reality equipment, can I use the platform?
If you already own virtual reality equipment, it is likely you will be able to use it with our platform. The Ludus platform is compatible with majority of virtual reality equipment's on the market. Contact us and we will evaluate the compatibility with your current equipments.
What maintenance does it require?
We will take care of the maintenance. We offer a service included in the subscription price in which we commit to attend you via email as soon as possible. Alongside the maintenance, we include software updates of the products, operative system, VR glasses and controllers.
What simulations can I use with my clients once the service is active?
Our catalogue is constantly growing, reason why we add new simulations and updates to the existing ones. Different subscription types are available in order to suit your needs. Contact us for further information.
Do Ludus's simulations substitute non virtual reality trainings?
No, Ludus is a tool which seeks to support and complement current trainings through tools and innovative virtual reality technologies. Our simulations can help with exercises: placing the user in a realistic risk situation; or as a visual resource in explaining theoretical explanations.
How can I teach my trainers how to use Ludus?
We have traced a step system and simple resources that will help with the tools adoption. Alongside, you will be accompanied by an account manager and our specialized trainers who will advise you throughout the whole process.
Do you need internet to use the simulations in the trainings?
The simulations do not need internet in order to be used. However, some subscriptions require internet connection to use all the platform's simulations. As well as this, remember that in order to update the platform, download new simulations or upload registered data, you will need internet connection.
Can I take the equipment from one centre to another?
Of course! In base of our expertise, we recommend assigning a trainer for the management and control of the equipment. However, you can use the equipment as a fixed installation in a classroom or training centre, or, portable, transporting it in a suitcase specially designed for it.
Talk to our sales team
If you want to start using virtual reality in your HSE training, fill the form. Our team will get in touuch with you and will help you develop the right plan for your company.