Safety in construction
Safety in construction is a product created by created by Ludus, focused on training the capacity to detect hazardous situations in the construction evironment.
The user must identify diferent hazards, preventing possible accidents from happening.
The simulation covers a vast number of hazards related to PPE, general safety rules and signalling.
Students must identify the different risk situations and use the appropriate PPE on their journey.

The trainer trains the ability to detect and correct the risks of workers, who may suffer virtual accidents.
Safety in construction training objectives
Identify risks
Detect hazardous situations in the construction environment.
Raise worker's awareness
Know safety rules as well as hazardous situations in construction.
Practice
Test the student's acquired knowledge through simulated and safe scenarios.
Normative
Our simulations have been checked by HSE technicians from all over the world, in order to avoid disagreements with the legislation, normative and procedures in different countries and customer companies.
Compatibility
Compatible with Oculus Rift, HTC Vive Cosmos and HP.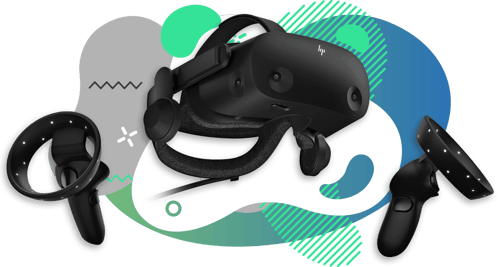 Available exercises for safety in construction
With 16 real risk situations on site.
Use of PPE
The student must examine every piece of PPE and equip those they consider necessary according to the signs indicating the required equipment.
Available PPE
Ear protection.
High visibility safety vest.
Safety boots.
Hard hat.
Safety glasses.
FFP2 face mask for respiratory protection.
Moving around the construction site
Once, correctly equipped, the student must move around the construction site identifying hazardous situations and correcting them.
Hazardous situations included
Not using adequate PPE.
Falling objects.
Inadequate use of equipment.
Unauthorized domestic multi-socket adaptors.
Objects on the ground and untidiness.
Elements without proper signalling.
Reinforcing bars without rebar end caps.
Accidents
Accident cause by falling objects.
Injuries caused by the use of a circular saw without blade guard.
Worker's fall to a lower level due to absence of collective protection.
Rebars without rebar end caps.
Future updates
More hazardous situations, increasing the variability.
Scenarios with different phases of construction and professional occupations (plumbing, wiring, joinery, painting …)