This summer, Ludus' work has been recognized at the 7th edition of the 2023 PYME Awards in the province of Bizkaia. Ludus has won one of the four Accésits in the Digitalization and Innovation category.
The awards, organized by the Chamber of Commerce, Banco Santander, and El Correo, acknowledge the performance of companies whose activities are "essential for job creation and wealth generation."
Among the merits considered for the PYME Awards were job creation in 2022, internationalization, and innovation, among others.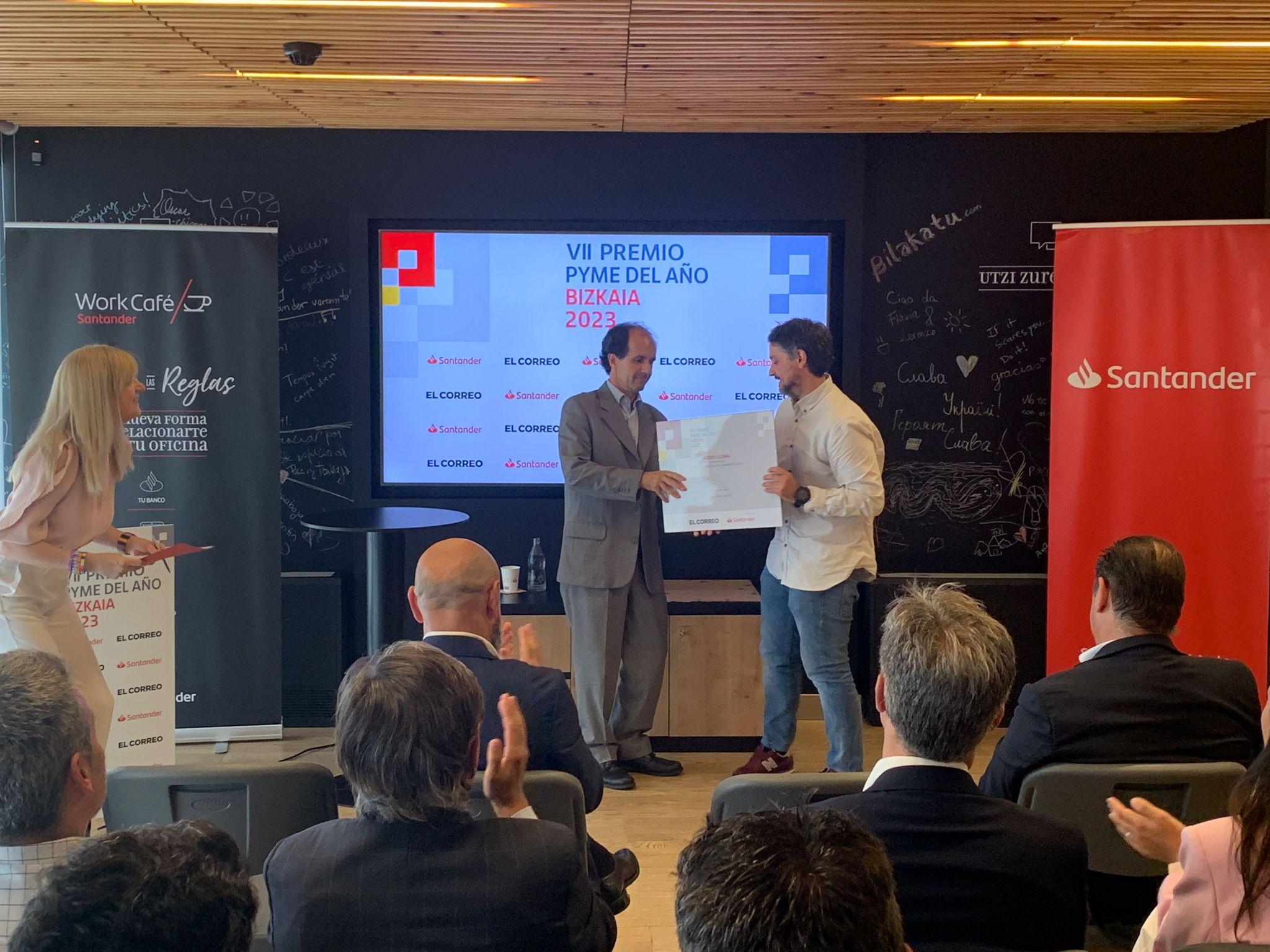 Digitalization and innovation for occupational risk prevention.
The recognition obtained is an endorsement of Ludus' effort to develop cutting-edge technology for creating safe work environments.
Ludus' virtual reality (VR) platform enables the delivery of dynamic and realistic occupational risk prevention training. One of the achieved goals is to enhance training by simulating scenarios or situations that are challenging to replicate in real life.
Ludus' simulations are a tool available to safety and health trainers. They use them to energize and enhance their training programs, providing a realistic and experiential component."
"Ludus' VR platform introduces cutting-edge technology into a traditional field like prevention. That's why the company has been recognized in the Digitalization and Innovation category.
Ludus has clients in over 16 countries, spanning 4 continents, which is a testament to the company's efforts in internationalization.
Clients have unlimited access to all simulations in a constantly growing catalog through licensing. The platform boasts 20 simulations and over 500 exercises, with continuous updates and additions of new content.
Interested in learning more about Ludus' platform, which received recognition in the PYME Bizkaia Awards for Digitalization and Innovation? You can find more information about our product at the following link.